Rugged and smooth like a well-worn saddle, independent Melbourne band Phoebe's Dream unashamedly wear their influences on their sleeves - and with such a splendid pedigree of influences why wouldn't they? Primary impressions lie predominantly with Talking Heads, David Bowie, The Smiths/Morrissey and instrumentally it's easy to see the likes of Mercury Rev, Flaming Lips & Beck slipping in there too.
Singer, guitarist and main songwriter Phil Smarty sings melancholic, bittersweet but psychologically edgy pop songs that are also written by brother and guitarist John Smarty (also on bass duties). In the original line-up The Smarty brothers combined nicely with drummer Glenn Chuck to pull together tightly patterned hooks that give Phoebe's Dream their unique melodic twist. Recent members include Dino Azzollini and Krste Stojanovski (both on drums-studio and live) and occasional bassist Damian Azzollini (bass).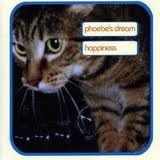 Releasing their debut album "Happiness" in 1998, the band received favourable music press reviews, solid PBS, RRR and JJJ airplay as well as numerous screenings on RAGE of their cool super 8 video clip for album track "Wasted". A new single, "D Jam" was released in August 2000, this time with stronger JJJ airplay exposing the band to a wider audience.
As well as regularly gigging in Melbourne, playing with bands as diverse as the Titanics (ex-Custard),TISM, Ice-Cream Hands and Moondriven, the band completed a two month promotional tour of the UK in early 2000, garnering interest from a number of indie labels as well as the band Hefner. They've also received a heap of rave reviews at ex-Talking Head Jerry Harrison's Garageband website (www.garageband.com) as well as being JJJ's mystery band of the week in mid August 2001 with their single "D-Jam".
The band's 2nd album Return The Love(released 2002) received great reviews in Australia as the band solidified it's fan base in Melbourne.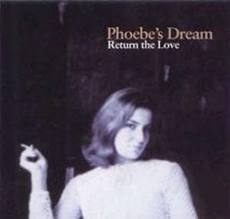 The band continued playing select live shows until 2004 and a planned 3rd album has been put on hold. After an 8 year break with founding member John Smarty raising a family, Phoebe's Dream returned in 2012 and for the next 8 years until COVID hit made rare appearances with some low key acoustic shows. They now have a floating line-up for full band shows featuring songs from an upcoming 3rd album to be released sometime in late 2023.


          REVIEWS

"Mood, atmosphere, character… ten new guitar rock nuggets that pick up where their heroes Bowie, Talking Heads, and Lou Reed were at in their prime. PD's sound is classic."- Martin Jones, In-Press magazine.        
"Superbly crafted pop opuses"- Beat magazine
"Melodic, well structured rock with just enough thump to make it fun" - EG
"At times Bowie, at times Talking Heads, Phoebe's Dream is easily digestible and beautifully understated". Ozmusicproject.net
"Hints of John Cale and great shades of early Talking Heads throughout"- Cumbersome Records.

"It's hard to dislike Phoebe's Dream: there's no pretension whatsoever to their simple, off-the-cuff brand of brisk rock/pop. Refreshing musical simplicity. The group know what they're doing and do it well"
...David Nicholls, Rolling Stone( Nov. 1998).

PHOEBE'S DREAM- Happiness
"A plain good rock record. It's that simple. The band flirt with different tempos and rhythms, and clearly draw from a wider pallette than most." Shane O'Donohue- In- Press Magazine, December 8, 1999